January 9, 2023
Outdoor training in cold weather can be tough, which is why every team needs custom compression gear!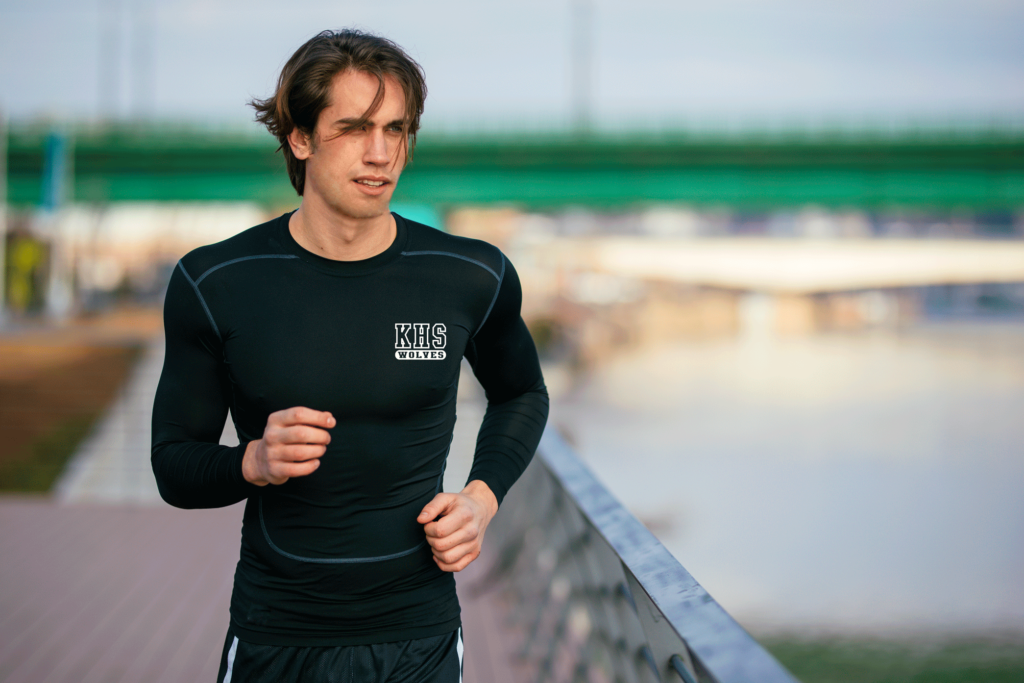 We're now in the heart of winter, which means every team needs to stay in shape and focus on endurance training as much as possible. This of course can be a lot easier said than done for outdoor sports, which is why our custom compression gear is absolutely necessary for outdoor training!
Compression gear does a great job at keeping athletes comfortable while exercising outside in cold weather, and this can help teams of all types when it comes to making the most out intense training sessions in the winter elements.
Below we'll be going over some of our most popular custom compression gear that's meant for winter weather!
This is a very comfy and stylish legging that's great for athletes due to its light weight coming in at just 8 ounces. This legging is made from a blend of spandex, polyester and cotton, and it also feature moisture-wicking technology that's great for intense winter training sessions.
This is a great compression legging for all women's teams, and it comes in a vast array of colors that'll match your team's aesthetics!
This is a wonderful compression legging from Augusta Sportswear that's great for both youth boys and girls teams. It's made of 84% polyester and 16% spandex, and it features moisture-wicking and odor-resistant technologies.
This compression legging also features a 4-way stretch fabric that helps athletes maintain a full range of motion and mobility, and this fabric is also known to prevent chafing.
This is a great option for youth sports programs that need to keep athletes warm and comfortable this winter!
This long sleeve compression shirt from Badger is the go-to winter shirt for countless teams across America this winter, and this is partly due to its unparalleled value!
This shirt is made of 83% polyester and 17% spandex, so it's a great option for intense workouts when athletes are sweating hard in cold weather.
There's a lot to love about this compression long sleeve from Augusta Sportswear, and a lot of teams are choosing this shirt for its white digital color that looks great on everyone.
This long sleeve also does a great job at wicking sweat and keeping athletes comfortable with its 4-way stretch fabric.
This compression tight is incredibly popular amongst ladies teams for its awesome aesthetics, but it also is very competitive in terms of functionality as well.
These leggings are great for women's teams that are training outdoors in cold weather, and they're also very comfortable for athletes to wear during their downtime as well!
Reach Out To The ARES Team To Learn More About Our Custom Compression Gear!
ARES Sportswear has supported athletes with high-quality winter gear for nearly 30 years, so we've seen just how much custom compression gear has evolved in recent years.
Our design experts are always here for you as you're making your final shopping decisions, so feel free to contact us online and let us know what you're looking for in your team's winter compression gear!