Best designs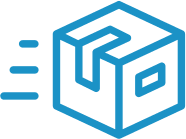 Fast shipping

Value products

Dedicated team
Step 1
Pick from our extensive list of products such as t-shirts, hoodies, jackets, hats, Team Uniforms, etc. to get started. Feel a little overwhelmed with all the options? Open a teamstore instead, and we will curate a store just for you with some of our most popular items.
Step 2
Use one of our hundreds of easily customizable templates, or design your own to be placed on your product(s) of choice.
Step 3
Select your sizes – if you launch an online teamstore, your team will order directly from us so you don't have to worry about choosing sizes.
Step 4
We'll bring your team's designs to life on high quality products that we will ship directly to you, or if you opened a team store, we'll ship items straight to your team members!
Hear what some of our customers have to say about Ares!