ARES Sportswear offers many different moisture-wicking options, so here's what you should know about them!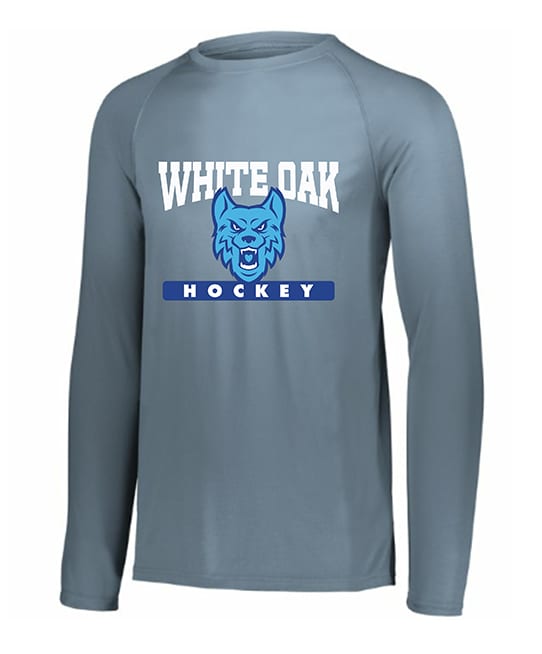 The odds are that you've heard a lot of hype about moisture-wicking fabrics and athletic apparel in recent years, but a lot of coaches and athletic directors are still on the fence when it comes to just how effective these fabrics can be.
As you can easily tell while browsing through the ARES Sportswear website, we often provide polo shirts, athletic shirts, shorts and all sorts of custom apparel that is made with these types of performance fabrics. The main reason why these fabrics are so popular is because they do a great job at keeping people dry and generally more comfortable when they're training hard and sweating; however, it's understandable if you're a little skeptical about the idea of any fabric being able to do that.
The quick answer is yes, moisture-wicking fabrics actually can effectively keep sweating athletes drier during even the most intense workouts. This subsequently keeps athletes feeling lighter, which can help them sustain their endurance and overall agility over longer periods of time. And as all coaches and trainers know, endurance and agility are two of the most important aspects of any practice or game no matter what sport you're playing!
Below we'll be providing a comprehensive overview oriented around moisture-wicking apparel, so you can better understand the overall value of these athletic products!
How Exactly Does Moisture Wicking Work?
What's incredible about moisture-wicking apparel is that it allows sweat to travel easily from an athlete's body to the exterior of the clothing, and this is mainly because the fabrics are made of polyester or polyester blends. Polyester is only capable of holding a very limited amount of moisture as compared to other common fabrics like cotton. What's unique about today's polyester blends is that they now utilize a high-tech weaving pattern that literally forces moisture through capillary gaps to the material's outer shell where it ends up evaporating much more efficiently.
The phrase cappilarity refers to a liquid's overall capacity to maneuver through tiny spaces, and this particularly applies to athletic apparel when sweat begins to make fabric wet. So what's so unique about moisture-wicking apparel is that it utilizes capillary forces that spread sweat particles just enough to catalyze the evaporation process.
So as your athletes continue to train and sweat, the more their own movements will help them dry their clothes and keep them feeling fresh!
Common Benefits Of Moisture-Wicking Apparel
When a team uses moisture-wicking apparel, they generally experience much more comfortable training sessions and workouts. Some of the most common benefits associated with this apparel are:
It keeps athletes cooler: The most blatant benefit associated with moisture-wicking apparel is that it keeps athletes dry while they're sweating. This ends up being very beneficial during hot, humid days when staying cool is necessary.
It's extremely breathable: Your athletes will definitely enjoy the fact that their clothes have capillaries that allow sweat to flow out of their apparel, but it's also important to note that these same capillaries will allow an ample amount of air to flow in. This increases an athlete's overall comfort levels as they're training hard.
Easy care and upkeep: Another benefit of moisture-wicking apparel is that it has stain-release properties, and they don't require as much water and detergent as other fabrics. One tip to keep in mind for this type of athletic apparel is that you should avoid using a fabric softener, because this will help you maintain the fabric's overall effectiveness.
Types Of Moisture-Wicking Fabrics You Should Know About
It's important for coaches and athletic directors to understand that moisture-wicking fabrics are not all alike, and that an apparel piece must be both breathable and sweat-wicking for it to be considered fully moisture-wicking.
One of the biggest factors for effective moisture-wicking apparel is the construction of the fabric. Synthetic materials tend to be more moisture-resistant as compared to other natural materials, which is why most moisture-wicking apparel is made from polyester, nylon and other synthetic blends.
It's also important to note that athletic teams should keep other factors in mind when it comes to their training apparel, because moisture-wicking fabrics aren't the only cutting-edge apparel technology that benefits athletes. You should also look into sun protective clothing and odor control fabrics as well, and the ARES specialists can help point you in the right direction towards these products!
Reach Out To The ARES Sportswear Team To Learn More About How We Can Support Your Team With Moisture-Wicking Athletic Apparel!
ARES Sportswear has supported countless athletic programs over the past 20 years, so we've experienced the emergence of moisture-wicking apparel and are experts in terms of understanding its overall efficacy towards optimal athletic performance.
Contact us online to get in touch with our team and let us know how we can support you with our vast selection of moisture-wicking apparel options!