ARES offers a vast selection of high-quality ¼ zips, so here are some of the best options for you and your team this winter!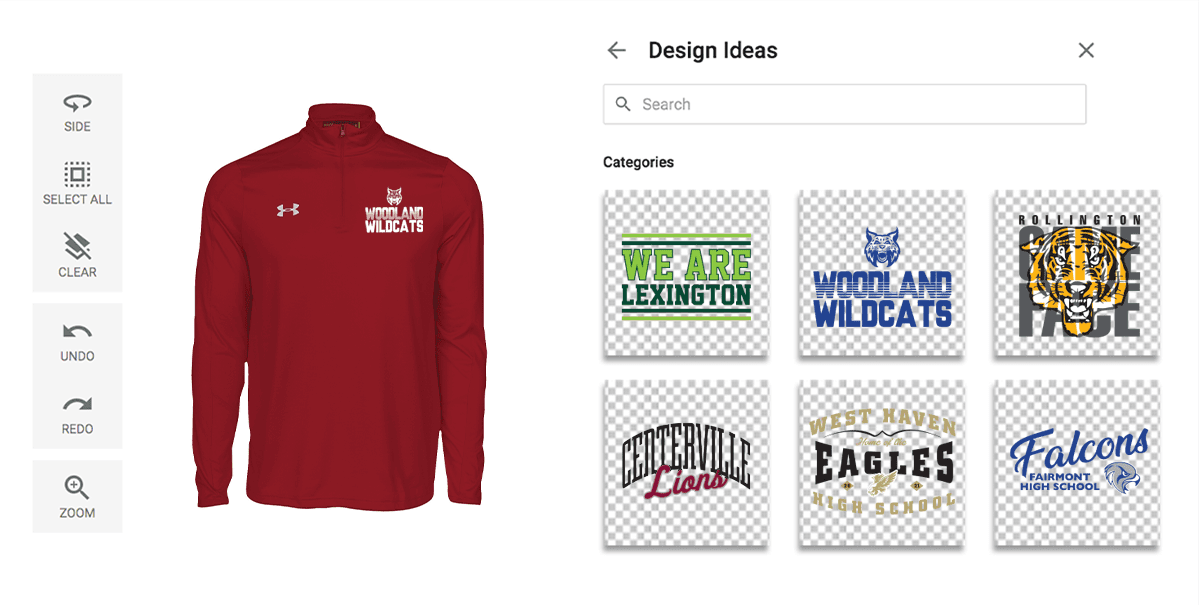 No matter what sport your team plays, you're going to need a few options for the colder temperatures that are only going to continue to drop in the next handful of months. A lot of teams will look to custom hoodies and other sweatshirts when it comes to winter outerwear, but a great alternative for every team is the ever-popular ¼ zip jacket!
¼ zips have grown in popularity in recent years for many different reasons, including their breathability that makes them better for training purposes as well as their reputation for optimal comfort in cold temperatures. ARES Sportswear provides a vast selection of ¼ zip jackets that are great for all seasons of the year, but below we'll be going over some of our most popular ¼ zip options that are specifically oriented towards the fall and winter months.
So if your team is looking for some more style and performance in the coming months, check out the following popular ¼ zips that everyone will surely love!
This is a great ¼ zip option for countless athletic programs that's 100% polyester and features a wicking knit that's great for training sessions. This ¼ zip from Augusta Sportswear also features a True Hue Technology that helps prevent dye migration, which essentially means that it's safe for washing machines and conventional cleaning methods when it gets dirty.
Another great feature about this option is that it also comes in ladies and youth sizes!
This is another great ¼ zip from Augusta Sportswear that's a very warm option for the fall and winter months. It features 60% cotton and 40% polyester, so it's a good option for both athletes and coaches that need to stay warm while still maintaining a full range of motion.
The rib-knit cuffs and bottom band will help trap your body heat when you need it most, so you can be rest assured that your team will remain warm while wearing this pullover!
This is one of the most popular ¼ zip jackets from Badger that's made of 100% polyester and features an antimicrobial performance fabric that works great for all teams who train hard in colder temperatures. This pullover also features UPF 50+ sun protection, so it's great for when the sun is shining hard during those breezy fall afternoons.
This is also a popular option for ladies athletic teams as well!
We all know that The North Face is one of the leading brands for winter gear, and ARES is very proud to provide our clients with one of their top ¼ zip options. What's great about this jacket is that it features a smooth-faced fleece, and that it's 100% polyester. If your team is located in a colder climate, then this could be the high-performance ¼ zip that your athletes need.
This North Face option also comes in ladies sizes as well!
Adidas has been one of the leading soccer brands in the world for several decades, and their ¼ zip option is undoubtedly one of the best Euro-style pullovers that'll look great for every soccer team! It's made of 100% polyester and only weighs 6.3 oz., so it's a wonderful option for athletes who need a performance edge when the temperatures drop!
This pullover features a Sof-Stretch knit and DWR finish that's bonded together with a 100% polyester microfleece. This popular option from Holloway also has Storm Dfend™ Technology that helps athletes remain water-resistant in rainy weather.
It's not hard to tell that there's A LOT going on with this high-performance ¼ zip from Holloway, and the ladies pullover is equally as popular!
Contact The ARES Sportswear Team To Learn More About Our Vast Selection Of ¼ Zip Jackets!
ARES Sportswear has supported many different athletic programs in need of high-performance winter gear, and we know just how important it is for coaches to keep their players warm and comfortable as temperatures drop.
Contact us online to get in touch with our custom apparel specialists and learn more about which ¼ zip options will work best for your team's unique needs and budget!