Every team needs high-quality outerwear when the weather gets cold, and the ARES team is here to help you make the most of these apparel investments!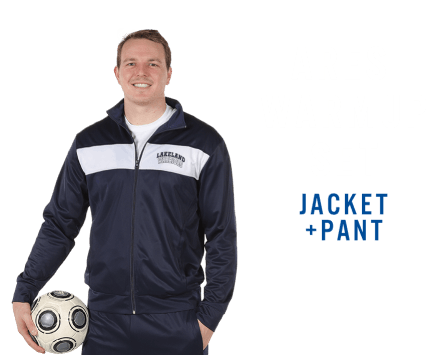 The 2021-22 extended winter forecast from the traditionally accurate Farmer's Almanac has predicted a very cold winter this year with polar coaster swings in temperatures over the next handful of months. This is big news for athletes and coaches who know they'll be training in the colder temperatures, and it's a sign that most athletic programs across the United States should begin preparing through high-quality outerwear!
ARES Sportswear has supported teams and professional businesses alike for decades when it comes to custom apparel that keeps people warm during cold winter months, and we understand just how important it is for teams to feel cohesive with team apparel when the weather gets tough.
Below we'll be going over some of the most important outerwear options we provide so you can start getting your next orders prepped and ready before the next big polar vortex storms come barreling into your area!
Beanies have always been a popular winter headwear option for both coaches and athletes that need some extra warmth during colder temperatures, and it's important for coaches to understand how the vast majority of athletic warmth escapes through our heads. Having team beanies for your athletes to wear while they practice, train and keep warm on the sidelines is crucial for staying warm because it's one of the most important pieces of apparel that traps body heat.
Some of our most popular beanie options include the following:
There's no denying that coaches will have some tough decisions to make when it comes to winter weather apparel for their athletes, partly because of budgetary constraints and the need to maintain optimal performance with full ranges of motion. Most athletes will only need light jackets and pants to wear even during cold weather just because of how hard they'll be exercising, which is why warm ups tend to be a good winter weather option for a lot of athletic programs.
Some of our most popular warm up set deals include the following:
Of course there are many scenarios in which warm ups simply won't cut it against the harsh winter elements, and on these cold days it's best for coaches and athletes to have a thicker jacket to wear.
The good news is that ARES offers a wide selection of high-quality jackets that are great for all sorts of athletic styles, including the following:
Reach Out To The Custom Apparel Experts At ARES Sportswear To Learn More About Our Selection Of Outerwear Options For Your Team!
ARES Sportswear has been there for countless athletic programs as they find the need to keep athletes warm during the winter, and we'll always be there for your team with high-quality outerwear that coincides with your budget.
Contact us online to get in touch with our specialists and learn more about how we can support your search for the perfect outerwear apparel to keep your team warm during the upcoming frigid months!