SAFETY T-SHIRTS
COMPANY STORE
Customize this store and Add high vis t-shirts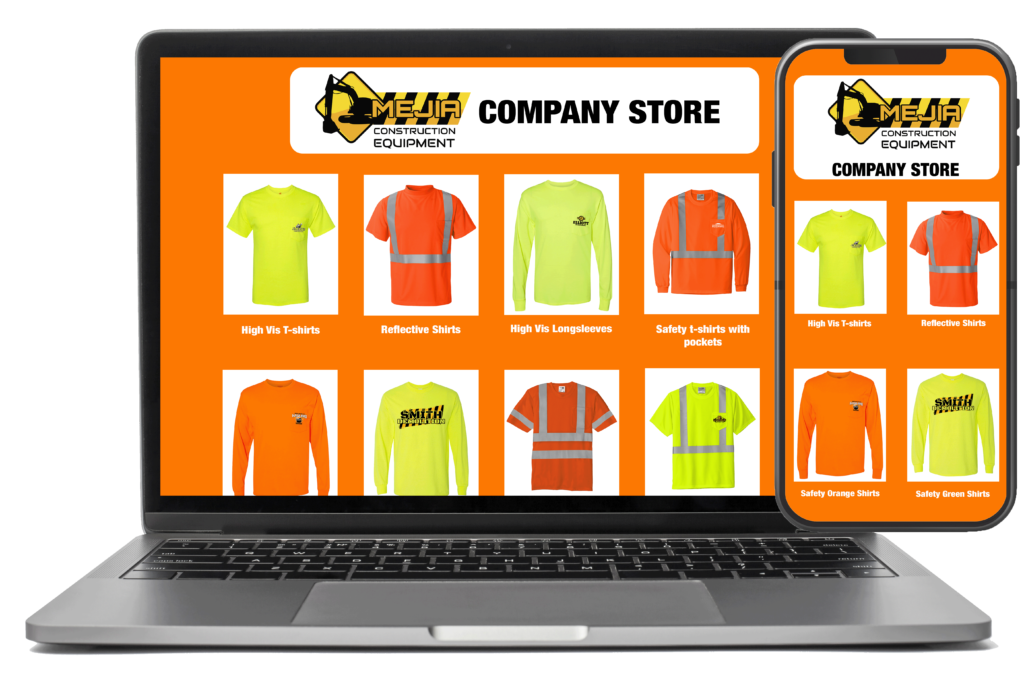 We collect sizes, payments, and ship items directly to your team member's doorsteps. We do all the work so you don't have to.

Trust ARES Sportswear to supply high visibility shirts and safety clothing for your staff. Regardless of if you are looking for safety shirts, hi vis t-shirts, or long sleeve safety shirts, we can fit your budget and your time frame. Add a custom screenprinted logo to any safety shirt to include brands like Port Authority, Gildan, Dickies, and Carhartt for a one of a kind product for your staff. 
Are you looking to customize your safety shirt with a logo?
We have Hundreds of Custom company themed screenprint,
tackle-twill, and embroidery designs available
We have many attractive pre-made company designs for your team to use on t-shirts, hoodies, jackets, warmups, and shorts. Screenprinting is the best way to decorate t-shirts and hoodies. Embroidery and tackle-twill are great for jackets.
Check Out the Full Company Design Library
Have you considered an online company clothing store for your staff?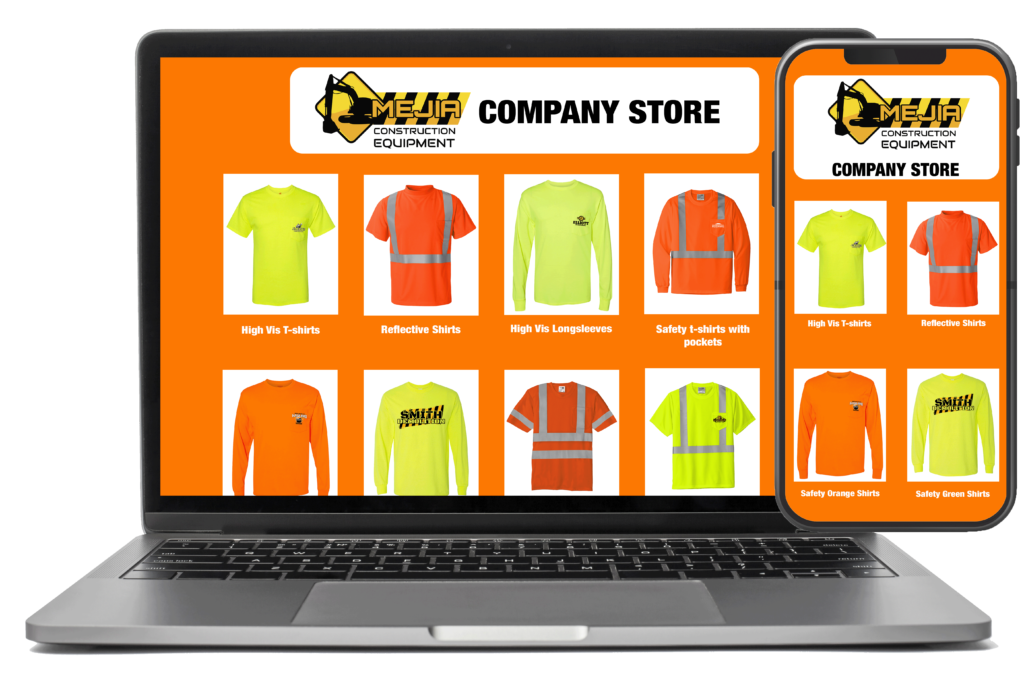 Let us ship customized apparel directly to your employees via the ARES online store. We will collect payments for you, and we will ship the order directly to each team member's door!
ARES Sportswear invests in our account managers to serve your team.
We are here to make it easy and painless for you to get custom apparel. Our account managers support the customer and help them navigate the complexities of worker's safety clothing. 
You will be happy you chose ARES Sportswear
We take your trust very seriously regardless of if you are buying an inexpensive order of hi visibility t-shirts for your construction workers or high end jackets for your sales staff. ARES Sportswear believes your job is very important and that you should be treated well. We will make it easy and painless for you to get custom apparel and safety tees!