ARES Sportswear screenprints and ships over 500,000 custom Holloway t-shirts, sweatshirts, and hoodie orders per year. Our customer base of schools, teams, businesses, special event buyers, and custom t-shirt buyers love Holloway's high quality and low price point. They also love ARES Sportswear's fast shipping, customer service, and quality screenprinting on Holloway Sportswear Products.
Customized Capezio Dance Apparel and Shoes
ARES Sportswear is the top decorator of Capezio apparel in the USA. With exceptional custom screen printing, embroidery, monogramming capabilities we ship 1000's of orders of per year to dance teams, private dance studios, ballet studios, and dance fashion stores. ARES Sportswear is the top custom printer of Capezio Dance Apparel in the country.
Holloway Youth TShirt Size Chart
Holloway Youth Hoodie Size Chart
Holloway Adult TShirt Size Chart

Holloway Adult Hoodie Size Chart

Have you considered building an online store as a way to get Capezio Apparel and Shoes for your dance team?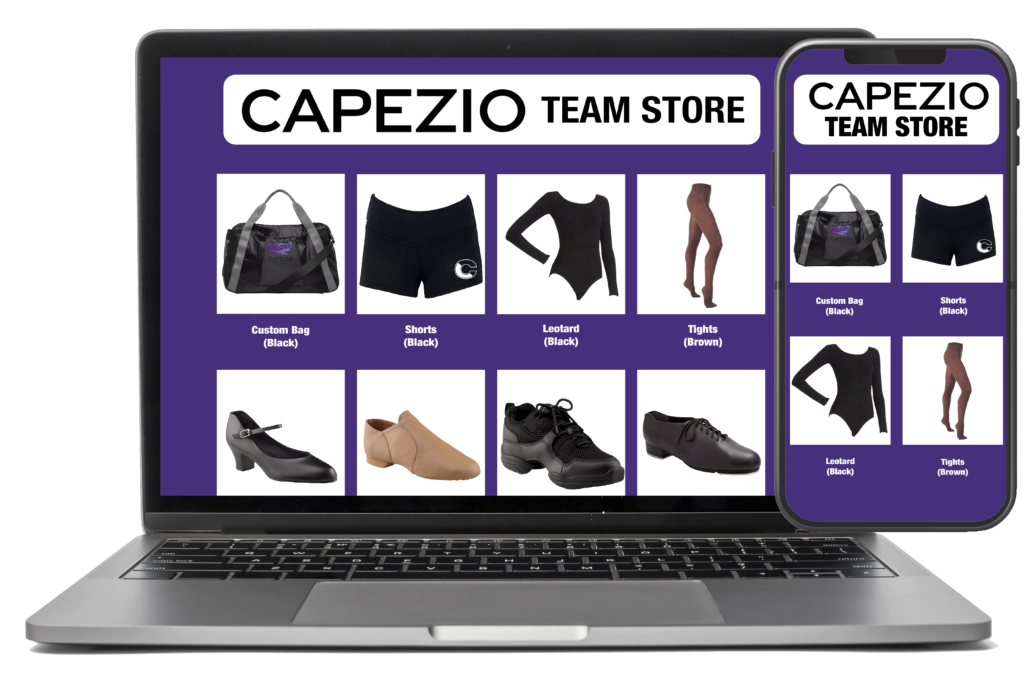 Let us ship customized Capezio Apparel directly to your dancers, parents, and fans via the ARES online teamstore. We will collect payment for you, and we ship the order directly to each dancer's door! This can also be turned into a lucrative fundraiser for your group, team or studio!
Italian Born Salvadore Capezio was founded his namesake company in New York City in 1886 as a humble show repair shop a few step away from The New York Metropolitan Opera House. By the early 1900's Capezio was a world renowned shoemaker for dancers worldwide who would visit his store in New York while touring. In modern day you can see Capezio products on celebrities such as Beyonce, Taylor Swift, and Lady Gaga.
The Partnership between ARES Sportswear and Capezio
When ARES Sportswear saw a that Dance Teams and Studios had a need for customized apparel, their merchandisers started to build a relationship with Capezio as our flagship Dance brand. Today, is sportwear is one of the largest screen printers and embroiders of Capezio products in the world.